Archetype Fantasy Cloak
What the pros say: CigarSmoke.net says, "The flavor and strength profile is suitable for an early morning companion as this would pair PERFECTLY with coffee."
Shape: Robusto
Size (length x ring gauge): 5" x 50
Country: Nicaragua
Wrapper Leaf: Connecticut Broadleaf
Wrapper Color: Dark Brown
Filler: Nicaraguan Habano
Binder: Nicaraguan Habano
Flavors Touted: Chocolate, earth, sweetness, and a bit of lemon citrus and/or bitter cherry
Bottom Line: An very good medium body and strength cigar which can be enjoyed anytime. I definately will add more to my humidor as well as look for others in the Archetype Fantasy line.
Brief Summary: After a morning of working over our computers, my nephew, Dewey and I went outside on the front deck to enjoy a well deserved cigar. After a close inspection of the travel humidors, we picked out the Archetype Fantasy Cloak, a boxed pressed cigar which I had procured on a recent out of town trip. The cigars were handsomely packaged with the typical band and tissue paper cover the first two thirds of the cigar. Upon unwrapping, we found a good looking cigar which was firm and silky, with a few veins and a slightly rough feel. The scent was chocolatey, slightly fruity and of rich tobacco. I used a punch while Dewey used a double guillotine cutter. My draw seemed a bit tight, but not overly so, and Dewey proclaimed a very nice draw. Upon lighting, we could immediately detect a sweetness and dark cocoa. It was very smooth, and continued to be so through the first two thirds of the smoke. Dewey detected lemon and bitter cherry in the background, while I agreed with faint citrus notes. A pleasant earthiness backed up the flavors throughout the entire smoking experience. The final third increased in strength a bit, mainly with a peppery finish. However, it remained smooth all the way through. The burn rate was good and very even throughout. Dewey needed to relight at around the 50% mark, while I had no issues. The smoke from the cigars was a bit more than I usually note, but not at all bothersome. The ash held tight and firm, indicating the cigar is well constructed.
Additional Notes: As stated above, I picked these sticks up on a recent out of town trip. They were priced $5 each, which was a nice surprise when I looked for average prices online… We look forward to tracking down the Cloak's sister cigars, Crystals and Curses to see if they are as good as the Cloak… Some online retailers are reporting the Fantasy series to be a limited offering and may be hard to find…. As this was my first cigar from Ventura, I will be looking for their other brands as well….We enjoyed these cigars outside with my father (Dewey's grandfather); a nice sunny day with great company to enjoy a cigar.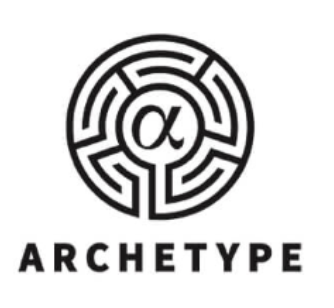 About Ventura Cigars:  Ventura Cigar Company is based in southern California and produce premium cigars as well as pipe tobacco. Ventura contracts the production of its cigars with other premium factories well known in the industry. Archetype is one of those premium brands, featuring five cigars in its regular line. Archetype Cloak is part of the Archetype Fantasy Miniseries of cigars which also includes the Crystals and Curses cigars, which were all released together in 2018. All three are 5" x 50 robustos and is a collaboration with Oliva Cigar. Other Ventura Cigar include Psyko Seven, Slaughterhouse, Hugo Chairman and their flavored offering, Pacific Twyst.
Box of 20 Achetype Fantasy Cloacks are now 37% off! On sale for only $112.95 per box. Click the button now!
Price: $112.95 for a Robusto box of 20 – $5.65 per cigar